History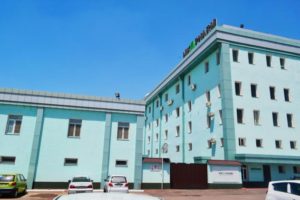 Over the 15 years of its existence, NIKA PHARM LLC has become one of the most innovative, modern and technologically advanced drug manufacturers in our republic.
From the very beginning of its activity, the company has established itself as an enterprise for the production of high-quality products in demand designed to reach the general population.
The NIKA PHARM Company was founded on July 5, 2006.
The first product was released in 2007.
In September 2009, NIKA PHARM became the first manufacturing enterprise in the pharmaceutical industry of the Republic of Uzbekistan to receive certification by the German international company TUV Turinger according to the ISO 9001: 2008 standard.
2010 - Launch of workshop "0" and release of the first samples of drugs.
2011 - The beginning of the reconstruction of warehouse and office premises, the intention to enter additional production areas / workshops.
In 2012, the company "NIKA PHARM" was one of the first in our Republic to be certified according to the national GMP standard, thereby confirming and guaranteeing the quality of products with care for the health of the population of our country.
In 2012, the design and construction of a new high-tech automated complex for the production of medicines with doubled capacities began.
2014 - Launch of a new production building.
2016 - Launch of a new section for the development of new drugs.
2017 - Launch of the first spray production line in Uzbekistan.
2018 — the company has confirmed its compliance with the new version of ISO 9001: 2015.
Recertification of the enterprise according to the O'z Dst 2766: 2018 standard (national GMP standard) in 2018
2018 - Commissioning of new sachet equipment and blister packaging equipment.
2019 - the company has confirmed its compliance with the ISO 22000: 2018 standard.
2020 - Manufacture of antique products
2021 - Recertification according to ISO 9001-2015